At RIEL WARDROBE, we believe in the power of supporting local. To extend this beyond our own brand, we have proudly designed our supply chain to be completely Canadian from fabric to fruition.
ENVIRONMENTALLY CONSCIOUS AND
All our materials are sourced from Vancouver, BC-based KenDor Textiles. The cotton for our garments is sourced from farms that use organic seeds, organic crop rotation, no synthetic fertilizers, and no pesticides. For our polyester-mixed garments, we use RPET, created using repurposed consumer plastic waste.
We cut no corners when it comes to our products. Each of our garments is hand-cut and hand-sewn from the highest quality materials to provide our customers with truly unique and bespoke premium clothing.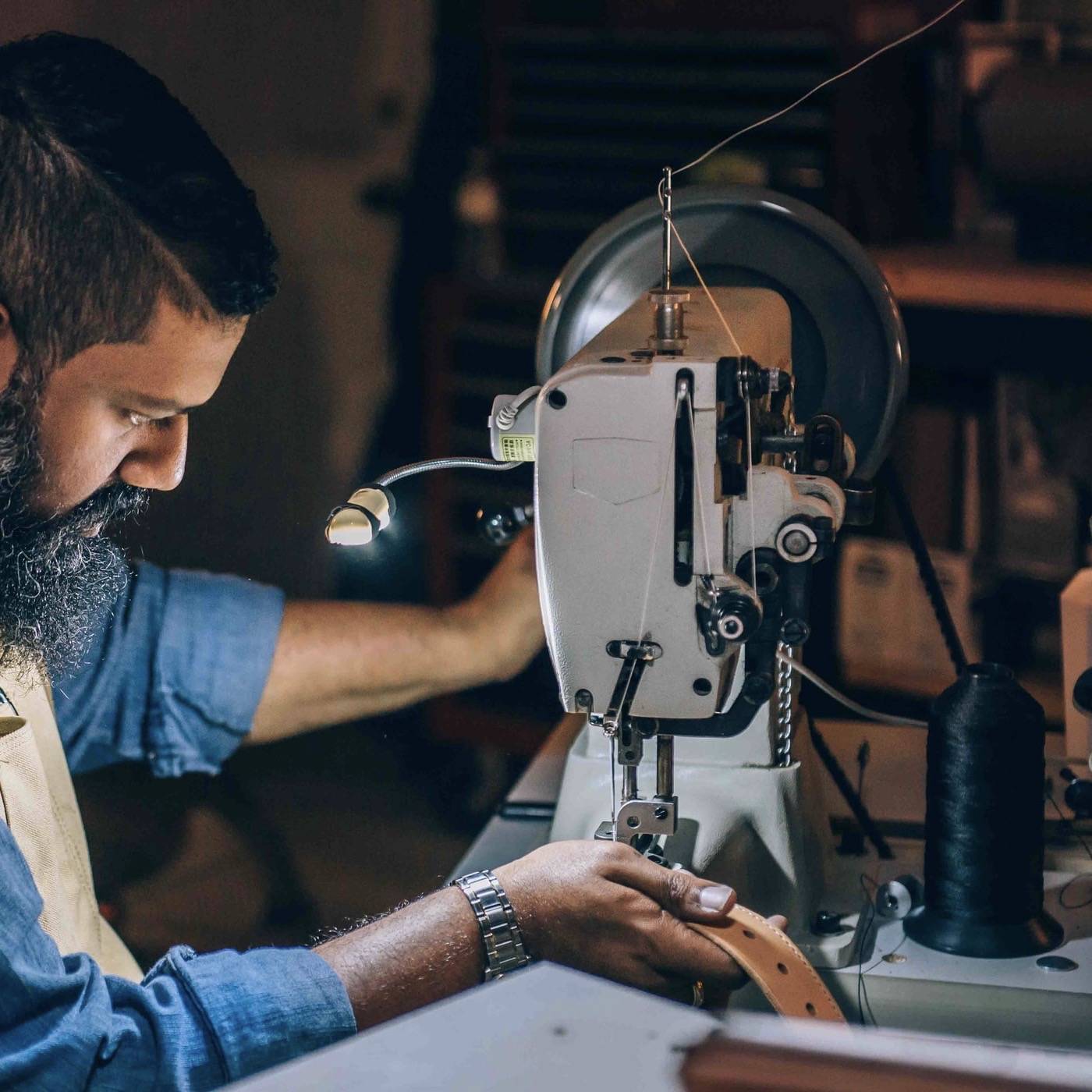 In a world of seasonal fashion and built-in obsolescence, it's now more important than ever to purchase responsibly. We aim to assist you on this journey and help you make a RIEL impact on our planet by creating garments made to last, not for months but years.
"In the end, it comes down to creating quality products that last. Our world, wallets, and minds all benefit from purchasing products consciously designed to be sustainable and future proof."
"From fabric to fruition, I'm incredibly excited that our bespoke collections of garments and apparel are Canadian-designed, sourced, and manufactured. The process of building this startup has been so much more than simply creating another white-labelled online retailer of "trend-worthy" clothing — our process is so much more that."
"RIEL WARDROBE strives to differentiate ourselves in the ever-growing apparel industry by creating eco-friendly sustainable street wear. Being able to translate artistic pieces onto modern street wear while still making a positive environmental impact allows us to enjoy what we do, day in and day out."
"In a world with so much uncertainty, you can never be too sure what you are going to get. But RIEL Wardrobe promises to create products that are homegrown in our backyards, using quality materials and intricate manufacturing to create a garment that is both long lasting, and filled with Canadian spirit."